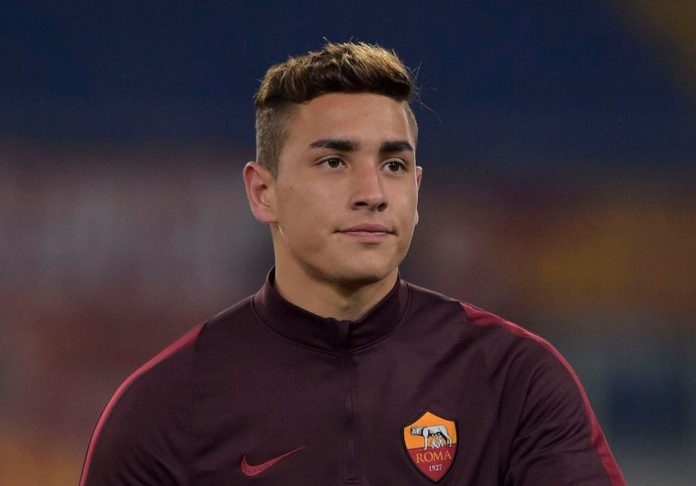 Scout Report: Ezequiel Ponce
Country: Argentina
Date of Birth: Mar 29, 1997 (19 Yrs)
Current Club: AS Roma
Position: Striker
Current Transfer Value: €4.5million (Credit – TransferMarket)
In this day and age when strikers have the urge of being more than a goal scorer, here comes a 19-year old forward who is more like the strikers of old age and loves to score goals.
Ezequiel Ponce is currently plying his trade for AS Roma and has been gracing the bench at Stadio Olimpico since his move in January earlier this year. While he may still be short on game time, there is no denying the obvious quality he possesses.
Ponce is tipped to be the next big thing in Argentine football and take the world football by storm in coming seasons. Amid such high stakes surrounding this young striker, we took a closer look at Ezequiel Ponce's playing style, weaknesses and future prospects as a professional footballer.
Ezequiel Ponce: A brief history
Nicknamed "The Tank" Ezequiel Ponce was born at Risario and was immediately tipped for greater things while growing up. He joined Argentina's famous Newell's Old Boys club which has a reputation of producing world class players.
Likes of Gabriel Batistuta, Américo Gallego, Jorge Valdano, Gabriel Heinze, Mauricio Pocchettino and Maxi Rodríguez have made their names while playing for Newell's Old Boys and Ponce is hoping for the same.
Having made an immediate impact in his native league, AS Roma made a swift move to sign the striker. At one time, Pochettino was keen to use his former connections and bring Ponce to Tottenham, however, the young forward was swayed away by AS Roma's legacy and the presence of certain Francesco Totti.
Ezequiel Ponce: Style of play and strengths
This is where it gets interesting as for the 19-year old striker. Ponce is not someone who is keen to be an all-round forward as per the trend and demand of the modern game. He is a traditional clinical striker who thrives on converting chances in and around the box.
He will not be the target man or his side, instead he will be a potent goal-scorer and a certain match winner. He is quick with his feet and has a sudden burst of pace which leaves the defenders for dead.
He is nicknamed "The Tank" for a reason and that is because he can bulldoze his way past any defense and muscle virtually any defender off the ball. He is likened to Gabriel Batistuta, but I feel he is more like Carlos Tevez, who relies on his instinct and sheer determination to score goals.
Ezequiel Ponce: Weaknesses to be worked upon
Since he will often be the lone striker playing up front on his own, he needs to work on building strength and getting even more physical. In coming times, he will go against the very best of European Football, and that is where he must master the art of shaking off defenders.
He relies on chances being fed to him and rarely links up with the other attackers. It may have worked for him till now, but when he becomes a regular feature in AS Roma's lineup, he will have to be part of their all-round attacking play.
Ezequiel Ponce: What does the future hold?
He may be just 19-years old but his future already looks brighter than most of the young strikers in Europe. He has already proved his worth playing for AS Roma's U-19 side in UEFA Youth league where he managed 3 goals and 4 assists in just 3 appearances.
Currently he is more of a back-up option to Edin Dzeko at AS Roma which could change next season after a sound pre-season with the Serie A giants. If Roma end up buying strikers next season, then a possible loan move looks on the cards for Ezequiel Ponce.
At present, he certainly has the skill and talent to be one of the best strikers in coming years. All he needs to do is to keep his head down, keep progressing and take every opportunity that comes his way.